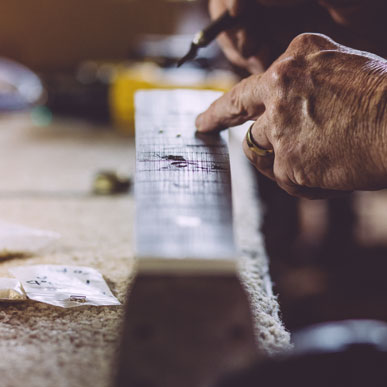 The Huss & Dalton instrument is warranted for life to the original owner against defects in workmanship and materials supplied by Huss and Dalton Guitar Co., Inc., and for as long as he or she owns the instrument. This warranty does not cover normal wear and tear or accidental damage.
Incidental or consequential damages are excluded from this warranty. The Huss & Dalton Limited Warranty does not cover the following: wear and tear from normal use. Exclusions include any damage that is the result of misuse, abuse, unauthorized modifications, damages from unauthorized or self-made repairs, improper maintenance, accidents, exposure to adverse temperatures and/or humidity, and other careless action, which by its nature results in damage to the instrument or its parts or components not manufactured by Huss & Dalton Guitar Co., Inc.
The Owner shall bear all shipping and insurance expenses.